Who is online?
In total there are
4
users online :: 1 Registered, 0 Hidden and 3 Guests
Chilli-head
Most users ever online was
62
on 10th April 2015, 8:24 am
Latest topics
»
Two minute beach clean
by
FloBear
Today at 10:10 am
»
Irish Wheaten Bread
by
Ploshkin
13th December 2017, 1:42 pm
»
What arts and craft things have you been making lately?
by
Dandelion
11th December 2017, 5:31 pm
»
What have I done in the workshop today?
by
Ploshkin
9th December 2017, 6:23 pm
»
What are you harvesting today?
by
Ploshkin
9th December 2017, 1:52 pm
»
Best before ...
by
FloBear
8th December 2017, 2:28 pm
»
Armchair gardening in December
by
freebird
4th December 2017, 11:11 pm
»
Autumn sowing in the November Garden
by
Ploshkin
3rd December 2017, 3:46 pm
»
Seed Banks and reliable suppliers
by
Chilli-head
19th November 2017, 9:05 pm
»
No-dig gardening & weed control
by
freebird
17th November 2017, 5:10 pm
»
Homemade onion sets
by
freebird
17th November 2017, 7:50 am
»
New arrivals
by
FloBear
5th November 2017, 4:26 pm
»
Wrapping up in the October garden
by
freebird
30th October 2017, 12:41 pm
»
Excellent publication
by
Dandelion
18th October 2017, 5:07 pm
»
Masaledar Sem (spicy green beans)
by
freebird
15th October 2017, 8:08 pm
»
Autumn planting vegetables
by
freebird
7th October 2017, 12:58 pm
»
Greek village bread
by
Chilli-head
5th October 2017, 1:57 pm
»
Passata machine
by
Ploshkin
4th October 2017, 12:21 pm
»
Bad press for woodburners
by
freebird
29th September 2017, 7:20 pm
»
Reflections on the seaon 2017
by
freebird
28th September 2017, 9:35 pm
Statistics
We have
631
registered users
The newest registered user is
dreamcb77
Our users have posted a total of
44940
messages in
2335
subjects
Donate to our Charity
The Homemade life supports Kiva - microloans for people in developing countries working to change their lives. These loans are repaid to our KIVA account, so your donation is used many times to help different people - literally the gift that keeps on giving..
Quite pleased with these. On Sunday I took part in what should have been a drawing workshop, working from life outside, at the Barnes Wetlands Centre. We stayed in, worked from photos and we're supposed to be using watercolour, which I'm rubbish at. I did try, and did these drawings from the tutor's photos while waiting for things to dry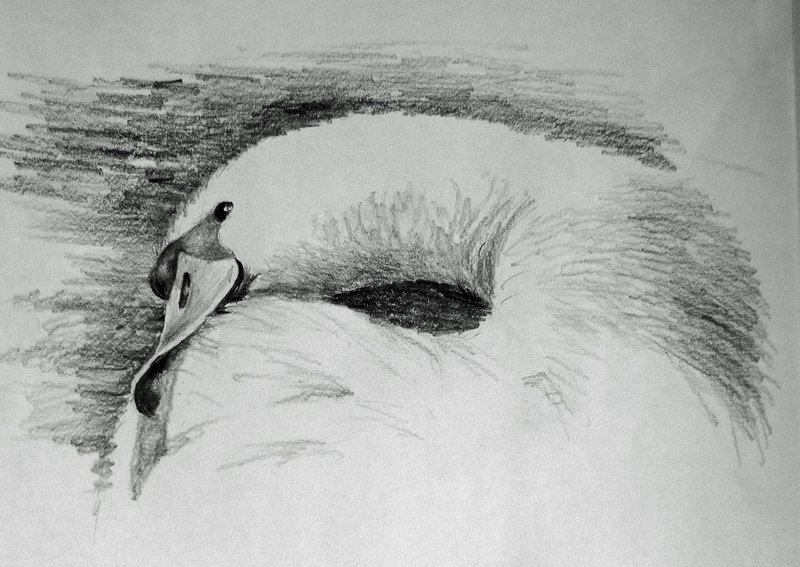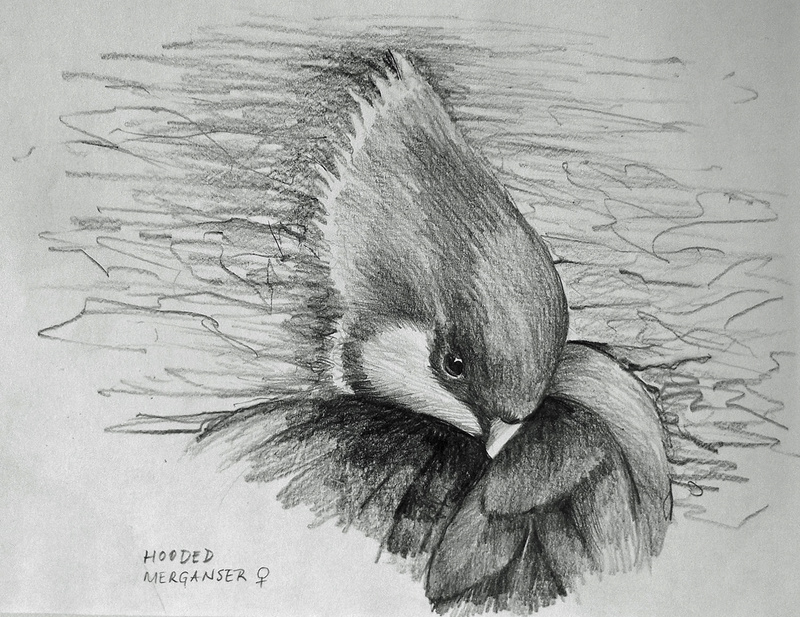 Had an email tonight from the tutor - the Wetlands Trust events organiser has asked if she can use my image(s) to promote future art workshops. Said yes, provided they are acknowledged to me.

freebird




Posts

: 1565


Join date

: 2011-10-19


Age

: 61


Location

: South East England



Very nice FB, I particularly like the way you've done the Swan. It must be gratifying to get such positive response form the Wetlands people.
I'm always full of admiration for artistic talent, because I have none. Craft I can do, art, no


Chilli-head

Admin and Boss man




Posts

: 2394


Join date

: 2010-02-23


Location

: Bedfordshire



You sound like me, CH. I always think I'm a craftsperson not an artisti.
Lovely drawings, fb

FloBear




Posts

: 413


Join date

: 2015-02-10


Location

: East Dorset



They're beautiful Freebird.
It is so irritating when something is not as it is advertised. Presumably if it had been advertised as a watercolour workshop you wouldn't have gone along. I think a lot of people teach / tutor without ever putting themselves in the shoes of the learners. Just because someone is good at something it doesn't necessarily follow that they can teach others.


Ploshkin




Posts

: 1110


Join date

: 2013-07-18


Location

: Mid Wales



I particularly like the swan too; the detailed drawing around the beak contrasting with the looser drawing elsewhere

................................................................................................................................
The richer we have become materially, the poorer we have become morally and spiritually. We have learned to fly in the air like birds and swim in the sea like fish, but we have not learned the simple art of living together as brothers and sisters.

-Martin Luther King, Jr.

Dandelion

Admin




Posts

: 4542


Join date

: 2010-01-17


Age

: 61


Location

: Ledbury, Herefordshire




Similar topics
---
Permissions in this forum:
You
cannot
reply to topics in this forum